Company Profile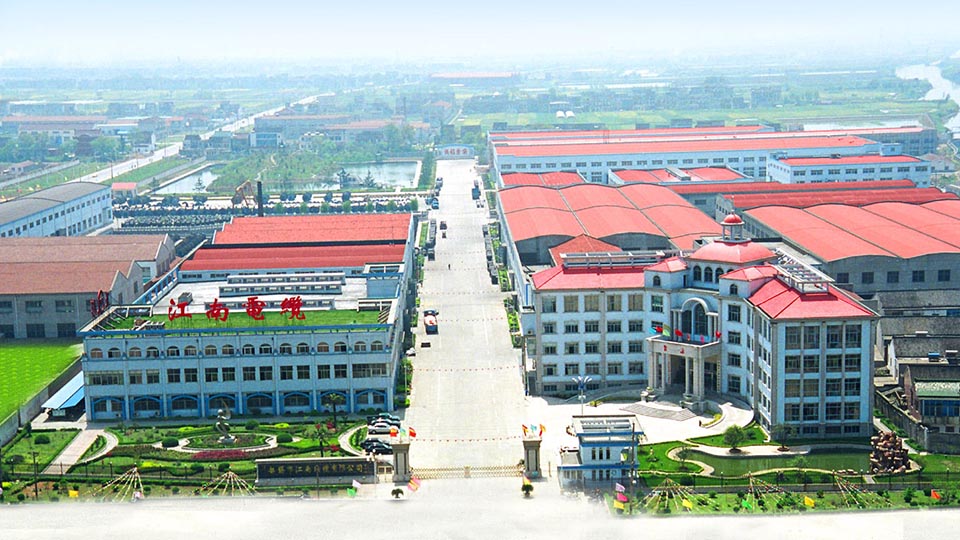 Wuxi Jiangnan Cable Co., Ltd., founded in 1985, is a National Key Hi-Tech. Enterprise, mainly manufacturing integrates wires and cables.
By the end of 2015, With a floor space of more than 500,000 square meters, total built-up area of 350,000 square meters, and total assets worth above RMB 7 billion, the Company now has an employee size of 3,000-odd persons, of which, middle and high-level technical and managerial personnel with diploma of junior college or above make up more than 30 per cent of the Company's total employees. In addition to boasting more than 1,400 sets (units) of China and the world first-class production and testing devices, the Company takes the lead in realizing whole-process dynamic monitoring and management over its logistics, capital flow, and human resources by virtue of its ERP network information management system, HER H.R. management system, and OA system, thus IT-based management in the Company comes true.
The Company is in a position to produce wires and cables of more than 2.6 million kilometers each year, and its products cover three major categories (like power cables of 500kV and below, electric equipment cables, and bare wires of 1,000kV and below), 100-odd varieties, and 40,000-odd specifications. Particularly, the Company imported extra-high-voltage cable equipments from Finland to build the world most advanced production line. In succession, the Company passed ISO9001 quality management system certification, ISO14001 environmental management system certification, OHSAS18001 occupation health safety management system certification, ISO10012 measurement management system certification, GB/T29490 Intellectual Property Management System,and ISO14064 low-carbon certification, etc. Also, the Company won the honorary title "Class AAAA Enterprise with Good Conducts in Standardization", and its testing center passed national laboratory accreditation.
The Company always lives on quality and service, and exercises strict inspection from purchase of raw materials to shipment of finished products. Moreover, the Company employs SIKORA AG and America XIBO's high-tech instruments like online cable eccentricity tester, HV series resonance meter, and partial discharge tester, etc. to test and control the manufacturing quality, in order to assure the product stability. It is worth saying that the Company appointed professionals to offer all-in-one services like presales, in-sales, and after-sales servicesprovided by the speciallized people are highly trusted and praised by the customers.Besides, the Company actively sets foot in overseas market, and has established steady sales network in more than 50 countries and regions all over the five continents, including USA, Australia, Singapore, UK, SE Asia, and South Africa, etc.